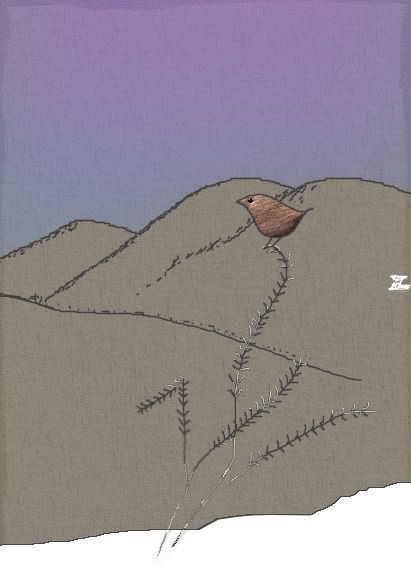 I remember once when I was struggling with a heavy box of books - my arms were in such agony, I was near tears, and a man in a little scooter came up beside me, and offered to drive the box to "wherever" I was going.

I remember another time, I was paying for groceries at Albertson's, coming up a dollar and 20 cents short. The cashier pulled 5 quarters from her pocket. She added it to the money in my palms, and said, "I know you're good for it."

Then there was the time, the windchill was a good 30 below, and I was waiting for the bus, bundled in a hooded parka, 2 scarves, earmuffs, and thinsulated gloves. The young woman next to me stood shivering her stylish blue silk jacket and no hat. I gave her my earmuffs, my glove liners, my scarf, and a good talking to about cold weather injuries. She hugged me, and I wanted to cry.

We breathe for the trees around us, and they breathe for us. A fragile stem pokes out from the snow, and a bird settles there, suspended from the icy ground. And as he lifts his wing to fly away, his talons pierce a pod of tiny seeds.

We give, and we accept. We need, and we are needed.
[the linework is with couple of pencils, and using my thumb and an eraser to "emboss" the bird into relief. the hill behind him is mount jumbo.]