I had a doggerel started for this, but the illustrations didn't turn out to fit (that's what I get for writing
first
). So I'll save the doggerel for another time.
I tried this first in the paintshop pro...but really didn't want that digital look. So I tried to sketch it out by hand, but came up with a totally different feel. In the first one they're going faster...which is what I wanted. Plus the first two fellas are in sync..groupthink (which is what I was working on.)
...but in the second one, the first two fellas seem intent, but not in sync at all.
The first illustration seemed funnier to me...which is also what I wanted. aaaargh. I'm fed up. So here they both are.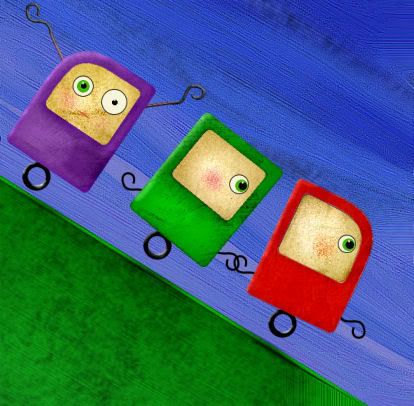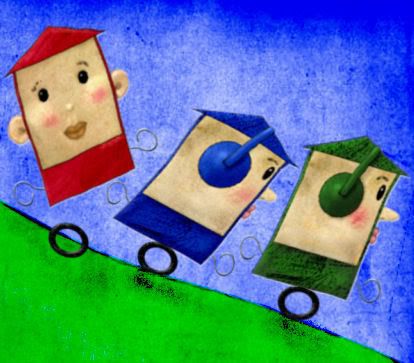 Appendum 13Sep07 - - -
Mick asked about the doggerel, and here it is...and the image that would have sort of gone with it:
Easily entertained,
twins Dwight and Dwayne
spent all their days
on the Kitchen Train.
They liked the mundane,
so didn't complain
if the porcelain vista
was pallid and plain
The white terrain
like novacaine
numbed all the parts
of their little brains.
Their momentum sustained,
circling the drain,
they went round and around,
and around again.