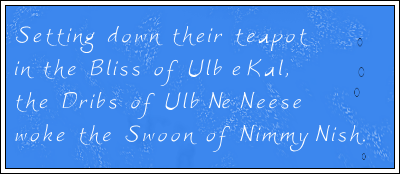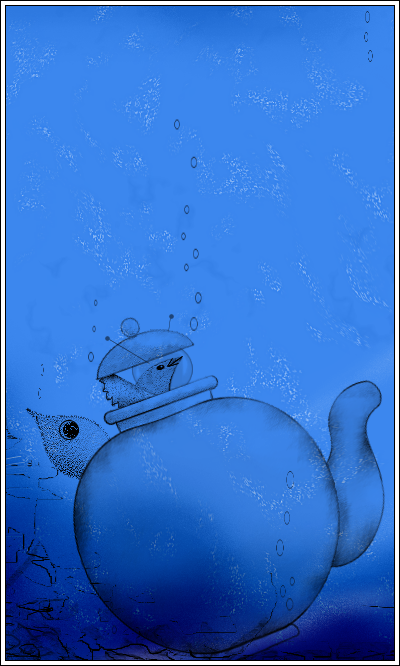 This is a rough idea of something I'm working on...a story that will be told in about 8 verses...or less, dunno. The illustrations will probably not even look like this...but I liked the way the blue looked, and had to play with it.
This is crop of the larger picture. As with most of my illustrations, just go ahead and click on the image to catch the details.
Comments, questions, and critique are welcome. I've got pieces of other verses done, but am not quite sure yet how to put them together.
As I put up each verse, an illustration will accompany...but that won't be for a few weeks. I have two cats I'm working on right now for my friend, Gypsy.
If you saw the words, Gni Gnis, would you pronounce them NeNeece, or would you try to say the G? I'm going to need to decide how to "spell" NeNeece/Gni Gnis.