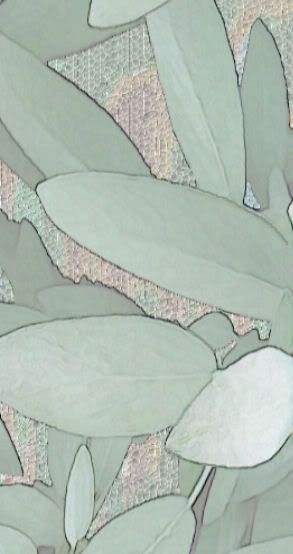 When gathering sage, be sure to honor the plant with a prayer of thanks, and an offering of tobacco. Collect the sage in cotton, linen, or wool - no synthetic fabric or plastic. Be sure that you've first purified the fabric, and any tools used in collecting or bundling the sage.
When you bring the sage home, cut the branches to 7 inches in length. Bunch them up to about 1 ½ inch thickness in your hand.
Cut some cotton embroidery floss in a length of about 3 feet. (Cotton crotchet thread works, also.)
Lay the branches of sage on a smudged piece of clean cotton, all facing the same direction. Roll the bundle in the fabric to help compress the shape to a tighter cylinder. (do not make so tight that air cannot circulate to the center.)
Now open the end of the tube of fabric on the branch end of the bundle...and keeping hold of the bundle, wrap cotton thread several times around the branches, (making sure to leave a tail for tying later). Now, you can remove the fabric while you finish criss-crossing the thread over the rest of the bundle.
Wrap the thread around the length of the bundle in wider swaths...and when you get the the leafy end, crisscross back to the branch end the same way.
When you get back to the branch end, wrap the thread around the branches several more times. and then tie the two tail ends together, cutting off any trail of thread left.
Trim off any wayward branches that stick out from the bottom and the sides.
Hang bundle up to dry.