There is a tiny little sparrow who visits me. She comes to my ledge for crumbs of crackers and crumbles of peanut. She has a perfect little face, and a perfect little chirp.
But at some point in her little life something happened to her, something catastrophic. Part of her right foot is missing, and what's left is partially smished. And when I see her I think about what makes all of us who we are.
That it's those dings and scratches, wrinkles and freckles that make us interesting. They tell a story - this creature lived.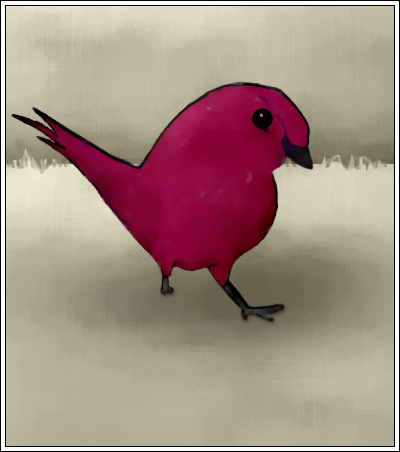 This little bird was drawn with a pencil, and then coloured in with red ink and then wetted...I took a photo of it, and put it in my paintshop pro, and smoothed out the outlines, and darkened them. (and then made the background which is entirely digital).