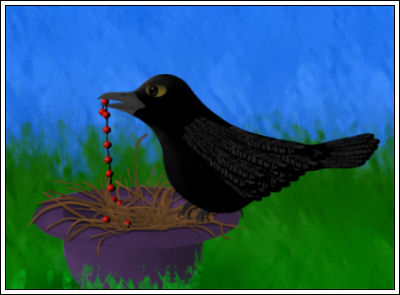 One-Shoe Magoo
slept under a wooden bridge
I crossed every morning
on the way to school.
Hair the colour of blood
whipped wildly about her head,
and tangled in the rosaries
strung around her neck.
She wore colossal pink roses
on a grey sack,
and she covered her shins
with brown-on-browner argyle socks.
There was stuck on her right foot
an oxblood penny loafer.
And written in bold letters
around its heel,
from instep to side step,
in black magic marker,
was the name:
Magoo.